The world of marketing has changed. Sales mechanics have changed. Customer behavior has changed. The old ways of marketing your business are no longer effective.
The success of any business depends on a reliably built online marketing funnel. This is the name of the process that the consumer carries out from the usual attraction of attention to the product to its purchase.
According to DroidOwl, the top of the marketing sales funnel is the process of finding new customers; the next levels reflect how the services are provided. As we move to the lowest level. Some potential buyers or customers are eliminated, sometimes out of 100; there may be no more than 5 left. With whom a successful deal is concluded.
Every sales director dreams that any requests for cooperation, abandoned in the sales department, turn into a good harvest of prospective customers. However, in reality, everything turns out to be more complicated, and only a very small percentage of exit bids turn into real sales.
Some years ago, such a dream really seemed unattainable. It was extremely difficult to influence the client's opinion, inform him about additional opportunities, remind him of the benefits, or guide him through all stages of "maturation". Today there is such an opportunity.
What is a funnel of digital marketing?
A digital marketing tool, allows you to track all stages of the process of promoting a potential client from the first acquaintance with the product to taking the targeted action. At the same time, at some stages, clients can be sorted into certain groups.
At each stage, the online funnel has its own conversion into the next action. This data is very important for analyzing the entire process of customer interaction and building an effective marketing strategy.
Thanks to the funnel digital marketing technologies, it is now possible to set up and automate a system that can effectively interact with a potential client at different stages of the sales funnel. Thus, an important task is solved – more potential customers reach the payment than the sales department does now.
For centuries, all companies have been fighting for the importance of marketing and sales departments: which of them is more important – the marketing department, which brings leads to the company, or the sales department, which converts leads into sales? On the one hand, indeed, it is the sales department that brings money to the company, but if the marketing department did not bring applications, the online marketing department would have to work with cold calls, and this, as you know, is the most thankless job.
Can you really measure your traditional marketing?
The digital funnel is a series of marketing tactics that are used to generate traffic to a business. With the right strategy and stability, it helps you get potential customers who become your brand ambassadors. Local businesses today must define clear goals and objectives for each marketing campaign. Every action can be tracked, measured, and optimized. Marketing and sales departments are no longer rivals, they are one cohesive team.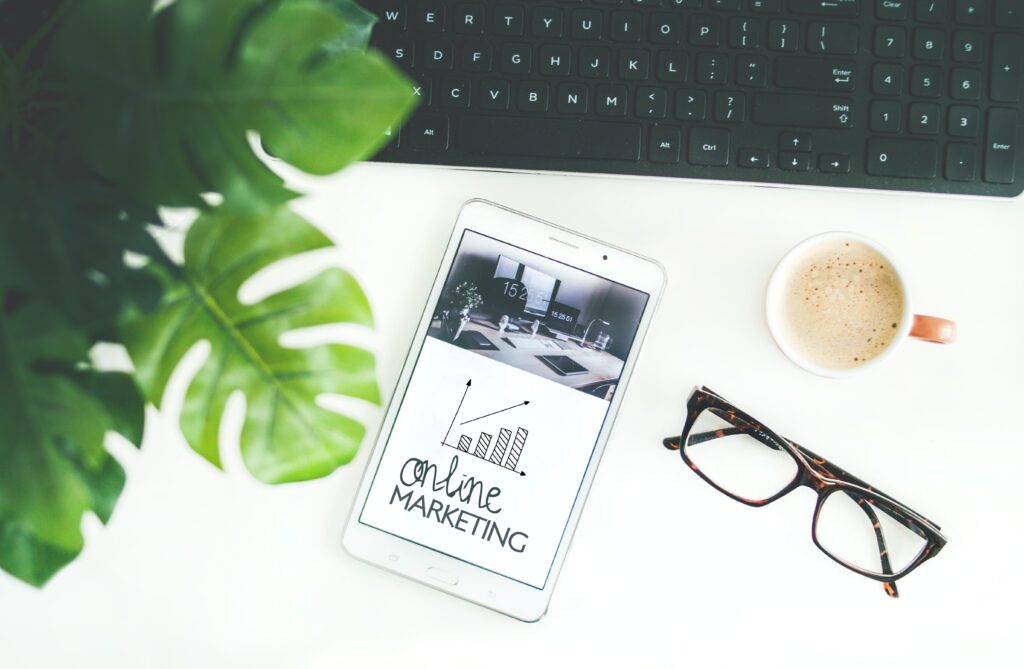 Components of a digital funnel
The top, middle, and bottom-funnel are three main parts of a digital marketing funnel. Your prospects will start at the widest part (top). They will go through the funnel every part, ongoing to associate with you by a succession of blog posts, emails, and free or low-cost offers. At last, they stop moving through become a paying customer or the funnel of choice.
The Top of the Funnel raises your awareness.
It is the stage where you introduce your prospect to what you have to offer.
Here are some of the tools of top of the funnel:
SMM and Social Media Advertising:
Social media marketing such as Facebook, LinkedIn, Instagram, Pinterest, and YouTube are the top priority for your company to raise awareness. Because this is where your target audiences can "see "and learn something new. Social media marketing is inexpensive. This is your chance to showcase your brand, your products, and services, and develop a holistic brand concept.
Display Advertising:
Once potential customers know about your brand, they can move to the middle of the funnel with additional opportunities or engagement suggestions.
Middle of the digital funnel teaches people how to choose a solution
In the middle of the digital funnel, the goal is to get them to a landing page and then get them to subscribe to your lead magnet.
SEO (Search Engine Optimization)
It is your main source of organic web traffic and leads.
Landing page
It is the page that people "get" to when they learn first about your business through advertisements or promotions;
Lead magnet
It is great value information and that for free in exchange you offer visitors for their email address. For example, a free webinar, a guide, or a special discount.
Email marketing
The easiest way to let someone know about you right in their mailbox. Since they signed up, they expect to see valuable information from you, so give people what they want!
PPC Ads
PPC ads are ads that appear at the top of search results when someone googles something. On average, 41% of users go to the top 3 paid ads on the search results page.
Video Marketing
Four times more shoppers choose to watch a product video than read about it, and nearly 50% of Internet users search for videos related to a product or service before visiting a store.
The bottom of the digital funnel explains why your product is the best choice.
At the bottom of the funnel, a customer actually turns from a potential customer to a customer. Your biggest challenge will be creating content that motivates you to buy.
Create personalized content
Advertise your successful case studies
Advertise reviews
Advertise white papers or other marketing materials that demonstrate the effectiveness of your product or service.
Final words
Congratulations! You now have a loyal customer. How do you hold him now? There is no final stage in the digital funnel because you have to invest in retaining existing customers. Then they will become your "voice" and the best brand advertisement. You can do all of these with care. Ask for reviews. Interact with them on social media. Offer them a "friendly" discount. Give them advice for free. There are literally hundreds of ways to retain customers. The key is to find the ones that work best for your products and business.
Try, test different approaches, experiment with channels, and definitely, a digital business funnel works best for increasing your awareness, profit, and customer base.
FAQs
How do you build a digital marketing funnel?
Here is a guide to creating a digital funnel:
Make prospects find you
Provide a memorable experience
Convert anonymous visitors into leads
Continue their experience educating them
Educate them through their own shopping journey
They made a decision: It's you
Keep delighting them
What are funnels in marketing?
The conversion funnel is an employee in the Digital Marketing concept that defines the phases that have to carry out a user web to fulfill a certain goal. Generally, the ultimate goal of a funnel is for the user to become a Customer.
What is the ultimate goal of a digital business funnel?
The digital marketing funnel methodology tries to define the steps that a user has to take to meet a certain objective within a website: normally enhance a record or conduct or define the buy a product or service.